Kia Sportage- Named Top Pick for Teen Drivers

Sportage is praised for great safety and tech, including sophisticated driver assistance.
The word is in. U.S. News and World Report has named Kia Sportage the best SUV for teen drivers in the $25-20k range.
Not only is this SUV safe, versatile, and something any teen or parent would be proud to drive, it's also got a huge list of safety and driver assistance features that give young drivers and their parents more bang for the buck.
Short List of the 2018 Kia Sportage Driver Assistance Features Available:
Blind Spot Detection
Autonomous Emergency Braking
Lane Departure Warning System
Lane Change Assist
Rear Cross Traffic Alert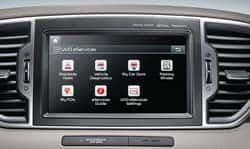 These incredible features contributed greatly to Sportage's huge win and are some of the reasons why Portland parents choose Kia Sportage for their teen drivers. Another contributing factor was Kia's UVO technology, which can be customized to record when your teen driver is out past a determined curfew, speeds excessively, or heads out of a pre-set geographical grid. This gives parents peace of mind, as well as some level of control when their teens take the big step of becoming independent drivers. Nothing is more important to parents than protecting their children at any age.
Reliable 2018 Kia Sportage Keeps Your Portland Teen Driver Safe
Sportage's excellent safety and reliability ratings also bade well for it. It has a 5-star rating from the NHSTA (National Highway Traffic Safety Association), as well as a Top Safety Pick accolade from the IIHS (Insurance Institute for Highway Safety).) U.S. News and World Report gave Sportage a 4.5 out of 5 rating overall, which is excellent for safety and reliability, particularly at the price-point.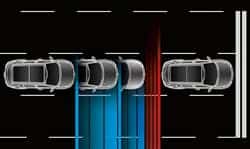 As Portland Kia owners already know, Kia Sportage is in a class and generation of models that typically score very well for reliability, in addition to safety. Sportage is obviously no exception, scoring a 4.5 out of 5 from J.D. Power for reliability.
Kia bolsters Sportage even further with a 5-year/60,000mi. warranty that comes basic, and also a 10-year/100,000mi. powertrain warranty. These are outstanding warranties that are far longer than most in the class.
Choose the Right New Kia Sportage Model for Your Portland Teen Driver
When Portlanders look to select the best Kia Sportage trim for themselves or their teen driver, you'll have three great options. In ascension of price: the LX, EX, and SX Turbo. All come standard with front-wheel drive, but AWD can be affordably added. If you desire more engine power, the 240hp Turbo is your best bet. If you are after only the maximum safety features, but without the hefty engine, you will likely opt for the EX. That is not to say that the base model won't get the job done. Sportage LX has many base safety and convenience features, as well. EX is closer to the base price than that of the top trim, and arguably gives you the best bang for your buck.
The 2018 Kia Sportage LX is the most cost effective trim. It has a 181hp 4-cylinder engine and a 6-speed automatic transmission. It boasts a rearview camera, XM satellite radio, and UVO infotainment for starters. Two packages offer the chance to beef up the base model. The LX Popular package gives you Apple CarPlay®, Android Auto®, dual-zone climate control, heated seats, and more.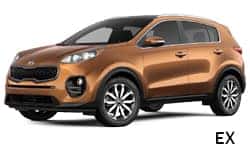 The next trim up is the Kia Sportage EX. In addition to all of the LX features, you will also get leather and heated powered seats, dual climate zones, Apple CarPlay®, Android Auto®, blindspot monitoring, rear cross traffic alert and UVO with a larger screen. You can choose to further modify your Kia Sportage EX with the Premium package to add a sunroof and a heated steering wheel. Or the Technology package that offers many more safety features for your Portland teen driver: lane departure warning, autonomous emergency braking, parking sensors, and more.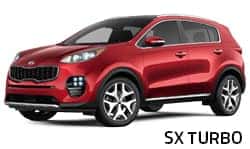 The highest trim, Kia Sportage SX Turbo essentially gives you all the perks from EX, but with a much more powerful engine- a 240hp Turbo to be exact. You will also get a beefed up sound-sysem and a panoramic sunroof, as well as the larger UVO display. If you want it all: power, safety, and convenience, this is the ideal Kia Sportage for you.
Find the Right New Kia Sportage For Your Teen Driver
Whether you have a teen that's getting their license, or have fallen head over heels for Kia Sportage yourself, this is an SUV you can drive with confidence and style. We invite you to stop by Kia of Portland and learn more about the incredible features Kia has put on the Sportage SUV that have earned it a top rank for teen driver safety. Learn more today!