New Kia Soul in Portland Gets Top Marks from Parents

Loved by Portland drivers and Portland parents, New Kia Soul Makes Parents.com List of Top 10 Family Cars!
There is no doubt that Portland parents love the new Kia Soul and now Parents.com and Edmunds agree; naming the Soul one of the top 10 family cars. Kia Soul has long been touted by reviewers as a fun, funky, and versatile ride. Finally, though, with the Edmunds review list published by Parents.com, the secret is out on its full potential for your family-centered lifestyle. Edmunds highlights the fun vibe and the excellent maneuverability as reasons the Kia Soul makes the list. Portland Kia Soul parents couldn't agree more citing the flexibility of the crossover and ease of navigation through Portland's narrow streets as reason they chose the Soul as their family car.
The boxy design provides extra interior room, making putting in boosters and car seats a breeze to install and remove, while also giving your little one more headroom. Front-end crash protection shines as a bolster for the new Kia Soul, and high-intensity headlight system (as part of select packages) also gives you more peace of mind for late night drives. See where you're going clearly at all times, even in the Pacific Northwest drizzle and fog. To sweeten the deal further, Kia Soul is actually the most affordable car on the entire Edmunds list, coming in around $16k, and achieving a nice estimated 27mpg, even with seating for 5.
Unmistakable Urban Wagon, Kia Soul, tops Parent's List – Again!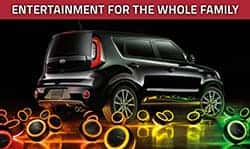 Kia Soul has been recognized by Edmunds and Parents.com for the second consecutive year as a top 10 family-friendly car. The coveted list is comprised after experienced professionals research and test more than 300 comparable 2018 models for safety, comfort, and convenience, as well as bang for your buck. In this day and age, car buyers are swimming with options that are (or claim to be) family-friendly, but this list easily gives Portlanders the cream of the crop.
VP of Kia Motors, Orth Hedrick, is cited saying that making this list for a second consecutive year is a great honor for the brand's urban passenger vehicle, Soul. Kia has worked hard to grow, not only with the competition, but to rise above it and to provide world-class quality to drivers and their families alike. That hard work has paid off with the Kia Soul earning a place among the top 10 most family-friendly cars for 2018; something Portland Soul drivers already knew.
A List that's Stood The Test of Time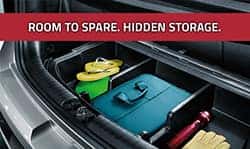 Just how reputable is this list published by Parents.com? Well, the partnership between the well-regarded parental resource and the car reviewer has been going strong for 10 years now, working together to provide a clear list for families shopping for their next car. As with previous years, the list was not published until the best models rose to the top after 6 months of stringent research and testing was completed. Liz Vaccariello (editor-in-chief of Parents magazine) also praises how easy car seats are to install due to the generous headroom in 2018 Kia Soul.
Kia has created an iconic urban cruiser with the Soul since its sales debut on lots and showroom floors in 2014. Though at first it may have seemed like a little car with big personality, drivers and reviewers alike are beginning to see just how much this car has to offer. It truly can cater to a range of needs, and for your average family of 4, it can make driving a comfortable and fun experience.
Don't Think Minivan- Think Funky, Family Minibus. Think Soul.
Many parents dread giving into minivan life, even though they offer so much for a growing family. With Kia Soul, you get room for two car seats (or room for 5 people when your children have outgrown car seats and boosters) along with great cargo room, generous headroom, and excellent listening, pairing and GPS features. UVO by Kia offers intuitive and plentiful infotainment that provides something for everyone, even included in the base model.
Safety Matters Most to You. Safety Matters Most to Kia.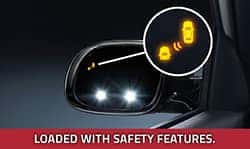 Safety and convenience features such as Smart Cruise control and Autonomous Emergency Braking add to the line-up of incredible Kia standard safety features, and an abundance of airbags and crash protection engineering. Of course, as with most any car on a list such as Edmunds and Parents.com, 2018 Kia Soul scores a 5 star safety rating by the NHTSA. It is also a Top-Safety-Pick by the IIHS.
We here at Kia of Portland couldn't be more proud of the new Kia Soul once again topping the list of best family friendly cars available this year!
Looking for a Family Friendly Vehicle in Portland?
If you're shopping for a family friendly vehicle with personality here in Portland, stop by Kia of Portland to test-drive our line-up of 2018 Kia Soul models. Maybe kids aren't in tow- either way, this is a safe, fun car full of gusto and ready for your next adventure. From your morning Portland commute, to your summer road trips, life could always use a little more Soul. As your friendly local Kia dealership, Kia of Portland is happy to help! Stop by today and get behind the wheel of Parents.com's most affordable top 10 family car!